Why Choose a Summit DTG Printer?
The Summit RT DTG Printer is competitively priced, and easy financing is available. For even bigger savings, MESA offers certified refurbished dtg printers (various brands and models). Both new and used dtg printers include training and a warranty. Contact MESA for more information.
Whether you're going to start your own T-shirt business or expand an existing business, direct-to-garment printing can offer plenty of opportunity for growth and profits. T-shirt printing has never been easier, faster, or more economical than with a Summit DTG Direct to Garment Printer. Print t-shirts with less mess, less cost, and less set-up times than traditional screen printing. Print crisp, colorful, vibrant images directly onto garments without the need for special fabrics, coated papers, or other limiting factors.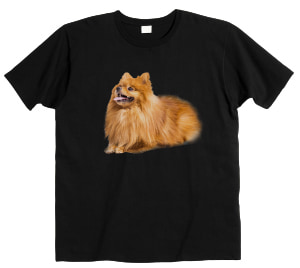 Imagine this: A customer walks into your shop with a photo of his dog and wants it printed onto a tee shirt. If you have a traditional screen printing press you probably wouldn't even try to quote this job because you must charge enough to allow setting up the screens, plus time to clean and reclaim the screens. Most screen printers charge $25 to $30 per color for the setup fee, so a four color image would cost at least $100 to set up. What if the image has four hundred colors? No problem with a Summit DTG Direct to Garment Printer - whether it's a four color image, or a four million color image, there's still no setup involved, and the print can be completed in a matter of minutes! Photographic prints with superior detail, up to 2880 DPI, can now be printed to t-shirts, other garments and a wide range of substrates.
The Summit DTG line of dtg printers are the most cost effective way to print short runs or medium runs of full color vibrant prints to t-shirts, polos, sport shirts, hoodies, towels, bandanas, children's clothing, jeans, shorts, jackets, socks, caps and more. If you can make it lay flat on the platen, you can print on it. For more details about exactly what a Summit DTG Direct to Garment printer can and cannot do, please read the FAQs.
Why choose Summit DTG Direct to Garment printers?
Versatile: Prints on light or dark garments
Efficient: Uses bulk ink, giving you substantial savings over cartridges on every print
Reliable: Robust design and heavy duty components
Productive: One-pass prints have been perfected in the Summit RT - print stunning designs faster than ever!
Support: MESA's unsurpassed training, service and support
Print Quality: High resolution up to 5760 x 1440
Summit DTG Direct to Garment inkjet printers feature piezo inkjet heads and our specially formulated water-based textile inks. In addition, MESA now offers polyester pretreatments that help DTG inks bond to polyester.
DTG printers are often called t-shirt printers, but this term is a bit misleading, since most dtg printers can print on anything that you can make lay flat on the printer platen - this includes t-shirts, of course, but also hoodies, blue jeans, socks, curtains, towels, and many other textiles. The Summit RT includes a large t-shirt platen that's easy to load.
MESA Supplies offers a wide range of DTG Inks and Supplies at wholesale prices, even for smaller quantities.